The Jesus Symphony Concert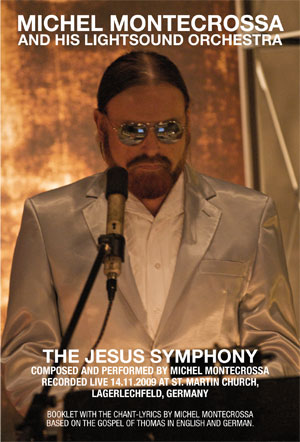 'The Jesus Symphony Live Concert' released by Mira Sound Germany as DVD is Michel Montecrossa's twenty-eigth concert of the Courage & Love Climate Change Concert Tour 2009.
'The Jesus Symphony' composed by Michel Montecrossa is a modern Christian Spiritual Symphony for electronic instruments, choir and solo chants in English and German language based on the Gospel of Thomas.
'The Jesus Symphony' is modern classical music of light and love in honor of the great Jesus performed by Michel Montecrossa and his Lightsound Orchestra.
(Michel Montecrossa: singing and keyboard, Mirakali: keyboard, Diana Antara: keyboard, Mirachandra: omnichord, David Butterfield: midi-guitar, Artis Aldschalis: e-violin).